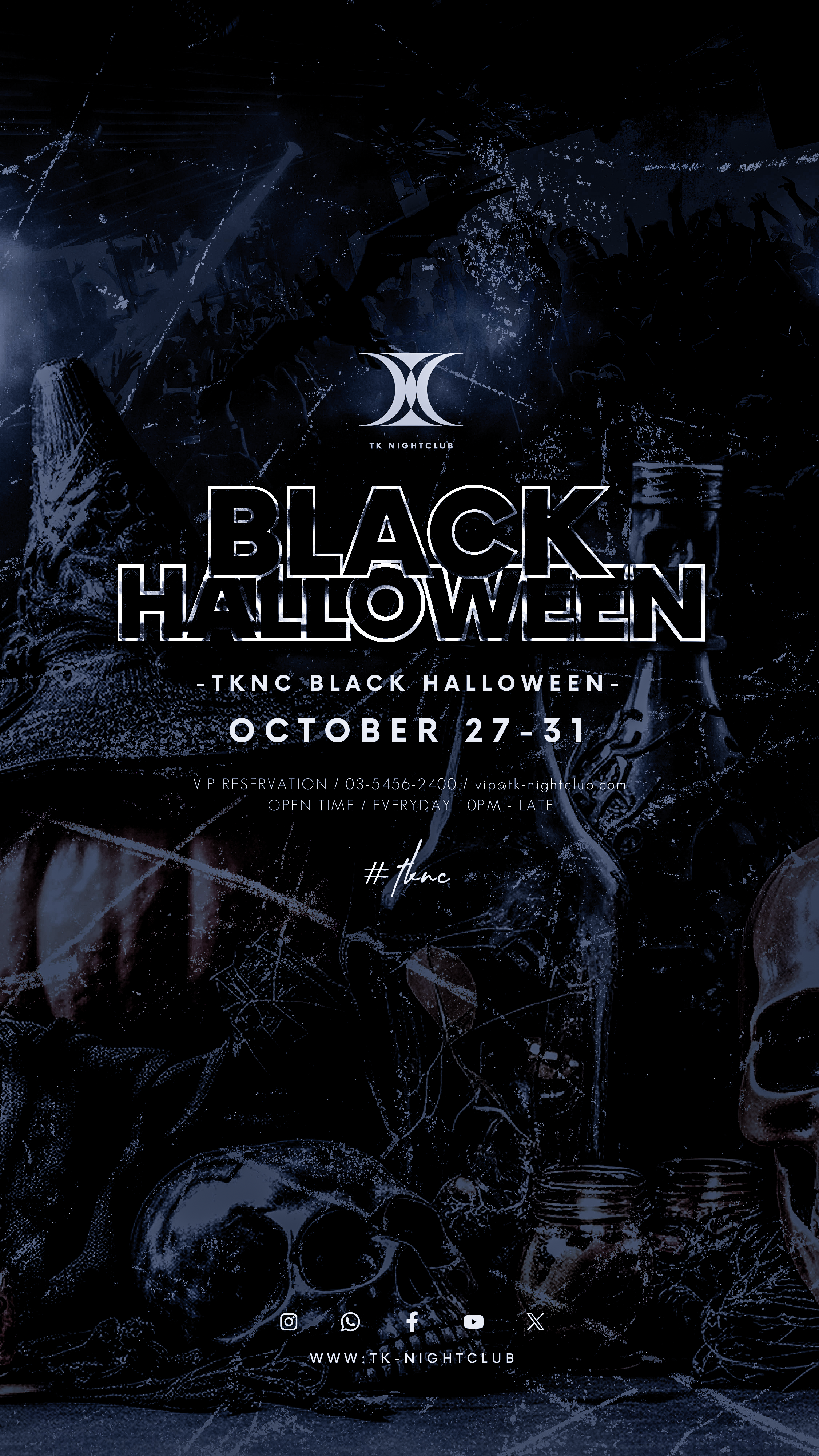 TK NIGHTCLUB Halloween week -BLACK HALLOWEEN-
2023.10.27(FRI)〜10.31(TUE)
TK NIGHTCLUB Halloween week
-BLACK HALLOWEEN-
一年で一番渋谷が盛り上がるシーズンが今年もやってくる!
渋谷ハロウィーン、もはや説明不用のお祭り週間!
そして、今年のTK NIGHTCLUBでは、「ブラックハロウィーン」というテーマで、黒の仮装をして朝までパーティーを楽しもう!!
-English-
The most exciting season of the year in Shibuya is coming again this year!
Shibuya Halloween is a festival week that no longer needs any explanation!
TK NIGHTCLUB's HW theme this year is "Black Halloween"!
Let's dress up in black and party till morning!
※期間中は大変混雑致します。ご来店の際はお早めのご入場をお勧め致します。
※期間中は入場料金に変動がございます。詳しくはHPをご確認ください
※期間中はインビテーション等の各種割引チケット等のご利用が出来ない場合がございます。
予めご了承ください。
*It will be very crowded during this period. We recommend that you enter the store as early as possible.
Admission fee will be subject to change during the period. Please check the website for details.
Please note that discount tickets such as invitations may not be available during the period.
Please understand in advance.
■場所/Location
TK NIGHTCLUB
@tk_nightclub
東京都渋谷区宇田川町13-8,B1
13-8,Utagawacho,Shibuya
■ VIP Reserve
03-5456-2400
https://tk-nightclub.com/vip/
■ Contact
info@tk-nightclub.com